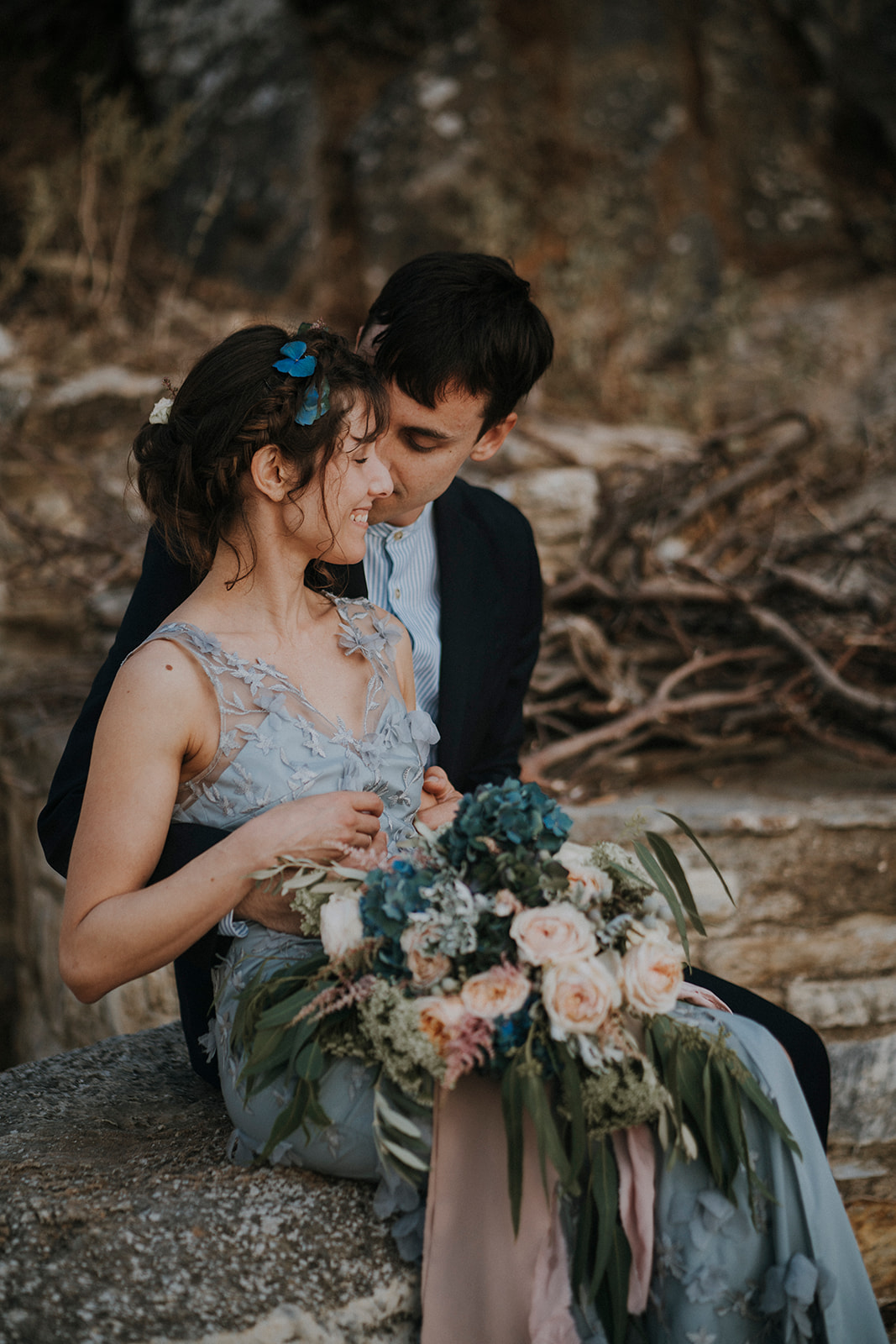 C & N
Location: Naxos, Ελλάδα
Date:
"The beautiful island of Naxos has a place in our hearts like no other place on earth. On spending many years on the island with a family home there, we have discovered the wonderful truth that the people of Naxos are as beautiful as the island itself.

Planning a wedding from overseas is not an easy task however the island community came together and made our dreams a reality. Moustakis Flowers was the final detail for me to peace together and Maria and I made contact via email and discussed our ideas and shared images of what I had in mind. I even sent an image of my dress to allow her to visualize how delicate my flower arrangements would need to be. I felt completely comfortable in her judgement and her natural sense of style. Maria worked with our dinner venue team without me
having to be involved. Our chosen rustic floral theme highlighted the charm of the island and all the people who helped us create such a beautiful celebration.

Our wedding day was exactly as I pictured and working with Maria at Moustakis was just as much a part of the special memories as the wedding day itself.''
Claire & Nick