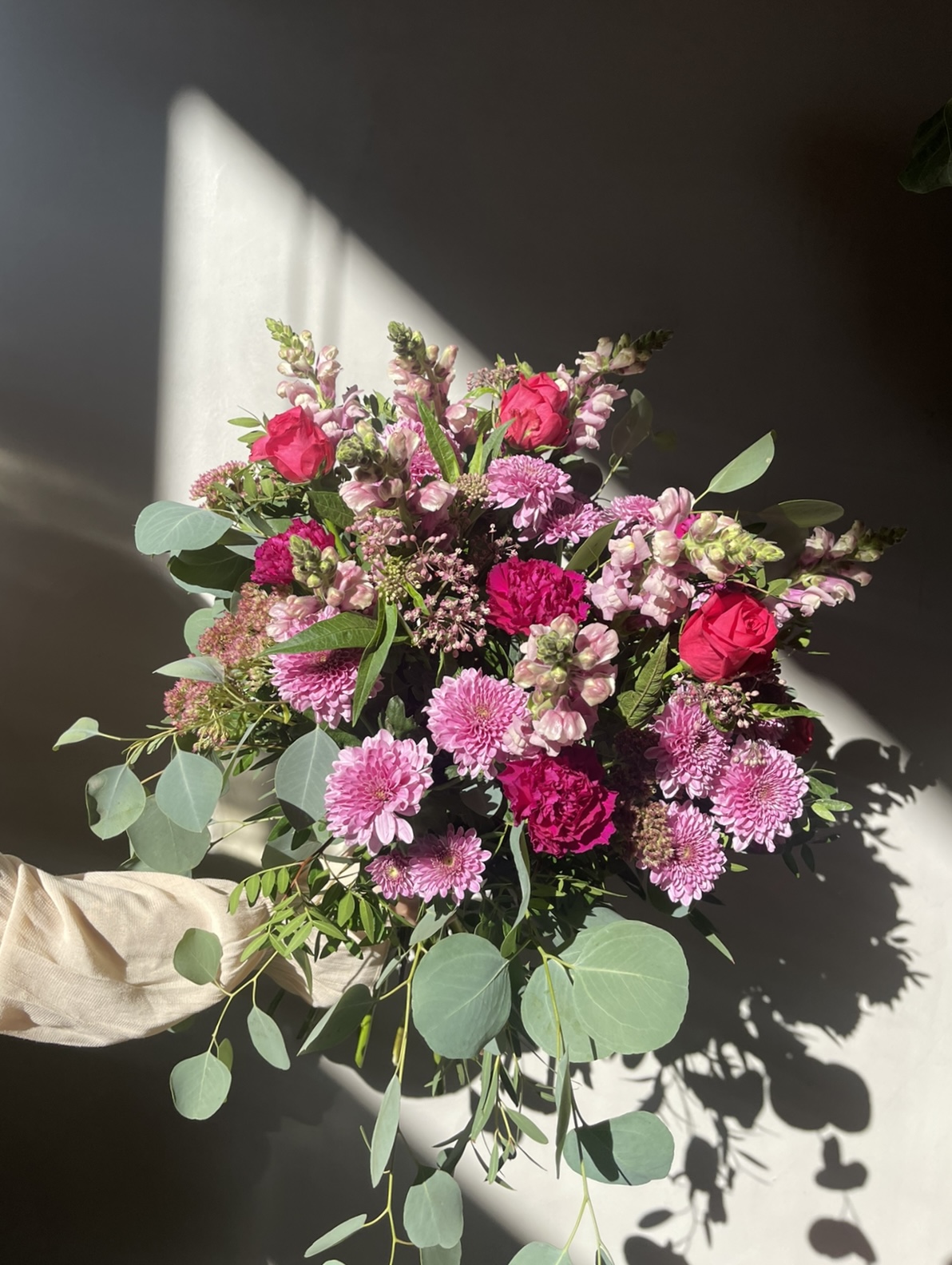 Weekly Flowers
Nothing is more refreshing than a bouquet of flowers delivered right outside your door!
Every week our "garden" is filling up with beautiful seasonal flowers that we want to share with you.
That's why we've created our weekly flower delivery service, in order to provide you with a freshly cut bouquet for yourself or a loved one, at home or wherever you may need it.
Let us know you're interested, and a signature seasonal bouquet will bring a new aura to your personal space each week of the month.
1st Step
Choose the period length that you want us to keep delivering your bouquets
2nd Step
Choose the frequency and size of preference for your bouquets
3rd Step
Submit your final choice to your cart and fill in the needed information regarding your subscription
4th Step
Soon enough the first bouquet will find its way to its destination