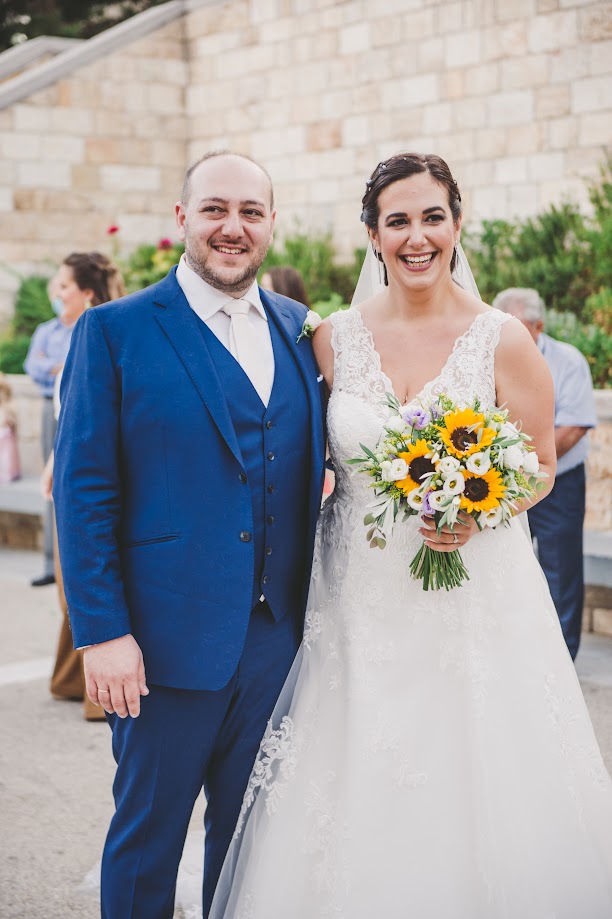 Ν & C
Location: Athens
Date: 05/09/2020
"Our wedding decoration was simply wonderful; it was more beautiful and unique than we could have ever imagined. For this, we thank you from the bottom of our hearts! Even the most skeptical about the choice of flowers were excited, and the floral arrangement at our wedding remains a topic of discussion and admiration among our guests.
The result was elegant, aesthetically and technically impeccable, precisely what we had agreed upon!
The collaboration with the entire team throughout, from the day of selection and the flower display, all the way to the wedding day, was exceptional! Communication through email and phone was always straightforward, friendly and professional. On the wedding day, the decoration was done flawlessly with absolute discretion, consistency, and respect.
We couldn't have chosen a better team to accompany us during this important moment! We are hoping to enjoy your services again in the future, letting you guide us once again through the world of flowers, which you know and love so well!"
Nadia & Charalampos