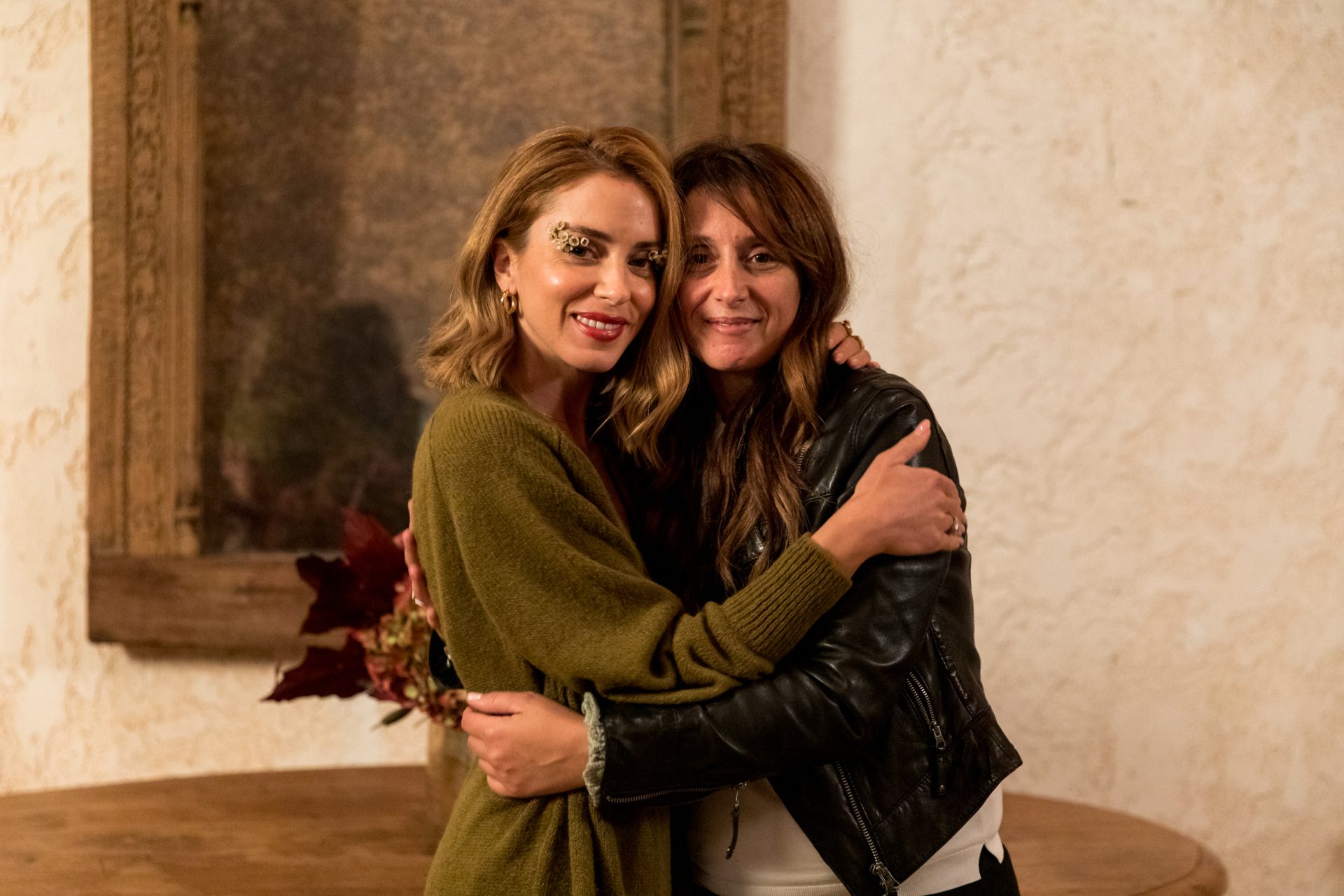 March 7, 2023
Behind The Scenes Of An MFC Photoshoot
"Ethereal Athens" : A big creative project that inspired us!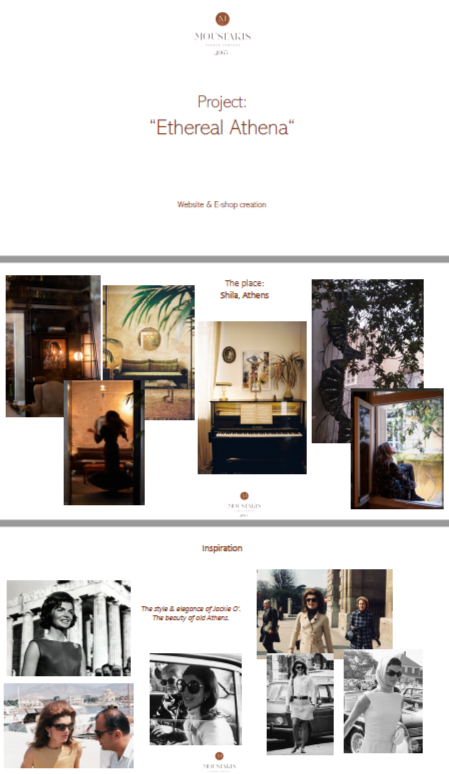 The photoshoot itself may have lasted one day, but the preparations for it had began two months prior and it was one of our biggest undertakings regarding the relaunch of our website. Along with an amazing team of partners, our vision came to life in the best way possible and we couldn't be more proud of the result! At the end of the day, the satisfaction of completing a creative project and the memories we made will always be near and dear to our hearts. Follow us behind the scenes of a photoshoot, that was full of flowers and smiles both in front of and behind the cameras!
The day started bright and early! The first shots were taken outdoors in order to take advantage of the sunlight. Carefree strolls in the center of Athens are filled with color with the bouquets we prepared. Our model, Gina (@gina_smarianaki) and our photographers Penelope and Antonis (@penelope.photography) managed to capture exactly the aesthetic image we had imagined, of this peaceful, sunny morning that becomes whole with a hug of flowers and a walk or, in the case of the next part of our photoshoot, a ride in a vintage green convertible…
The photoshoot was then moved to the beautiful Nasioutzik Mansion, where the rest of the day went by without us realizing it! Since the agenda was full of different concepts and looks, as well as indoor and outdoor floral design, we had a lot of work to do! With enthusiasm, good cooperation and a lot of preparation, we managed to get everything done by the evening.
The chemistry of the team allowed us to create beyond the ideas we had already prepared in the mood board pictured above. Characteristically, adding flowers to Gina's eyes in the interior shots was an inspiration from Maria at the time of the shoot.
After all the preparation and waiting, the moment arrived when we received the ready photos and saw our project implemented. The end result was completely satisfying to us and exudes exactly the feeling of elegance and luxury that we had imagined for our "Ethereal Athens"!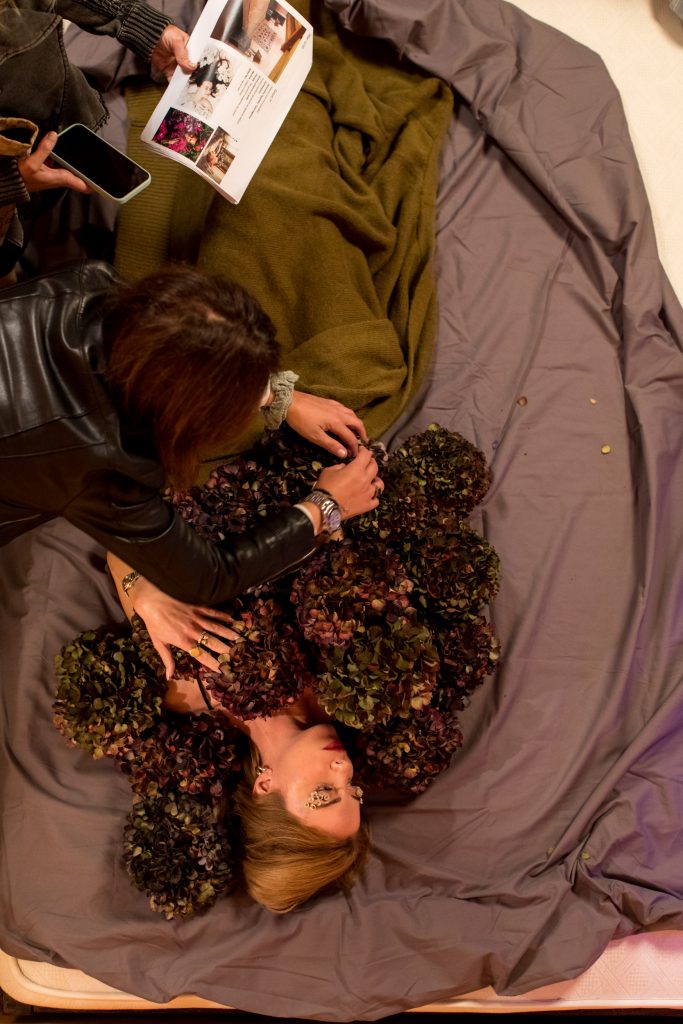 We would like to thank our wonderful partners for this special day!
Presentation: Nissos Events
Florals: Moustakis Flower Company
Photography: Penelope-photos
Videography: Alexandros Georgiou
Model: Gina Smarianaki
Hair & MUA: Marianna Skarlatou
Venue: Nasioutzik Mansion
Car: Think Classic